Guildline Instruments - Displaying items by tag: Wide Band Current Sources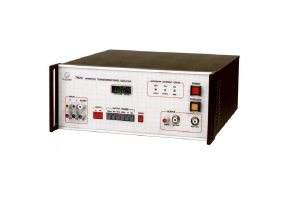 Guildline's 7620 Transconductance Amplifier is a very wide band Transconductance Amplifier. By connecting the output from a stable voltage source to the 7620, it is capable of producing outputs up to 20 A over a specified frequency range of DC to 100 kHz.
GUILDLINE INSTRUMENTS 7810 WIDEBAND TRANSCONDUCTANCE AMPLIFIER is the latest innovation for High Current, Wide Bandwidth AC Outputs.